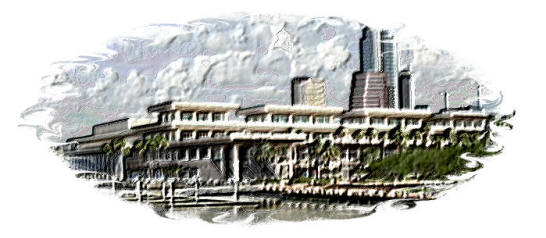 Tampa Convention Center Hotels - Downtown Tampa, Florida
Find hotels near the Tampa Convention Center:
Book Online or Call 1-800-632-3303
The Tampa Convention Center located directly on the waterfront in the heart of downtown Tampa, hosts a variety of conventions, tradeshows, and other special events year-round. The Center is conveniently located within walking distance to hotels, restaurants and clubs. So...after a busy day of lectures, seminars or classes, attendees are welcome to visit Ybor City, Channelside (movie theaters, restaurants, shops and nightclubs) or the Florida Aquarium, located just a few steps away.
Groups & Meeting Services
Hotel and Meeting Site Selection Services at no cost to you!
Through its partner, Advanced Reservation Systems, ARES Travel offers a comprehensive array of planning services for groups, meetings and conventions. As one of the nation's leading producers of hotel reservations in major markets, we are uniquely positioned to assist your company or organization in the acquisition of sleeping and meeting rooms for your event. Many of these services are free of charge!
Learn More
Map of Tampa Downtown & Convention Center
Sponsored Links
Find hotels near the Tampa Convention Center:
Book Online or Call 1-800-632-3303
The Westin Tampa Harbour Island Hotel, situated on a unique landscaped island in downtown Tampa. Adjacent to the Tampa Convention Center, our location is convenient for business and leisure travelers alike. Just two blocks from St. Pete Times Forum, we have access to all that Tampa has to...More Hotel Info · Map - Photo Tour

Book online or call 1-800-632-3303 to speak with a travel expert.

Hyatt Regency Tampa is a high-rise hotel in the heart of downtown Tampa. The hotel is just three blocks from the convention center. Enjoy a walk to 30 restaurants, performing arts and museums. The hotel is on the trolley route to the Florida Aquarium, cruise terminals and historic Ybor City...More Hotel Info · Map - Photo Tour

Book online or call 1-800-632-3303 to speak with a travel expert.

Marriott Tampa Waterside Hotel and Marina is the city's newest, largest and most spectacular hotel. Located in the heart of downtown Tampa in the redeveloped Channel District, the hotel is connected directly to the three hundred fifty-three thousand square foot Tampa Convention Center and...More Hotel Info · Map - Photo Tour

Book online or call 1-800-632-3303 to speak with a travel expert.

Residence Inn by Marriott Tampa Downtown is designed to make you feel at home for a day, a week, a month or more. Our suites give you fifty percent more space than most traditional hotel rooms. The Residence Inn Tampa Downtown is ideally located one half mile from the University of Tampa and one mile from the...More Hotel Info · Map

Book online or call 1-800-632-3303 to speak with a travel expert.

Embassy Suites Hotel Tampa-Downtown-Convention Center, FL hotel is the perfect location for any traveler. Our Florida hotel is located in the heart of downtown Tampa's business and financial center and connected to the Convention Center via a sky bridge. Nearby major corporate and regional...More Hotel Info · Map - Photo Tour

Book online or call 1-800-632-3303 to speak with a travel expert.

Courtyard by Marriott Tampa Downtown

Stepping out of the hotel into the landscaped courtyard area, you would never know you are in the center of downtown Tampa's business district.
Located across the street from the Tampa Bay Performing Arts Center, and conveniently located near the Tampa Museum of Art, Convention Center, Tampa Bay...More Hotel Info · Map

Book online or call 1-800-632-3303 to speak with a travel expert.

Sheraton Tampa Riverwalk

Radiant hospitality and a warm welcome will greet you at the Sheraton Tampa Riverwalk Hotel. Step out our doors and stroll down the banks of the Hillsborough River or wander downtown for an afternoon spent in the refreshing warmth of the Florida sun.
Make a big splash at our riverfront outdoor...More Hotel Info · Map

Book online or call 1-800-632-3303 to speak with a travel expert.

Howard Johnson Plaza Tampa-Downtown

Located adjacent to the Tampa Bay Performing Arts Center, and conveniently located near the Tampa Museum of Art, Convention Center, Tampa Bay Historic Center, St Pete Times Forum, Mac Dill AFB, the Channel Side district, Florida Aquarium, and Ybor City. Tampa International Airport is only six miles...More Hotel Info · Map

Book online or call 1-800-632-3303 to speak with a travel expert

Find hotels near the Tampa Convention Center:
Book Online or Call 1-800-632-3303