Lakeland Florida
---
Live year-round in Central Florida:
Try before you buy at
Cypress Lakes,
a Florida Golf Retirement Community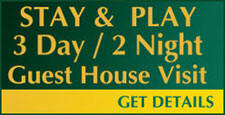 Lakeland Florida Home Page
There are a total of 38 named lakes within City limits as well as numerous smaller lakes. Sizes among the 38 named lakes range from 1.5 acres (Lake Blanton) to 2,185 acres (Lake Parker). The City of Lakeland's Lakes and Stormwater Division actively monitors water quality on 17 of the major lake systems for physical, chemical, bacteriological and biological parameters. Water levels are also monitored at 14 of these lakes.

Lakeland is home to Florida Southern College, which hosts the largest on-site collection of Frank Lloyd Wright architecture.
Lakeland hosts Florida's largest convention – the Sun'n Fun EAA Fly-In – which brings 300,000 visitors and contributes over $25 million to the economy each year, while involving nearly 3,000 volunteers and 20 service organizations.
Lakeland is the spring home of the Detroit Tigers who have been training in Lakeland since 1934. The organization has a year round presence and operates one of their minor league teams and developmental squads in Lakeland. The City of Lakeland is currently overseeing a $10 million renovation/expansion to Joker Marchant Stadium (where the Tigers play). This project guarantees that the Detroit Tigers will remain in Lakeland for at least another 15 years.