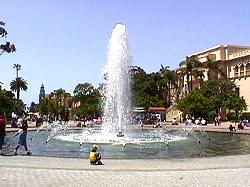 Before San Diego was an American city in 1850; before San Diego's Mission de Alcala in 1769 and before the first Christian service in 1602, San Diego was inhabited by the original San Diegans: the Kumeyaay people who still live in San Diego and flourish due to investments in Indian gaming casinos and hotels. In 1847 San Diego's first courthouse was built of brick by survivors of the Mormon Battalion in Old Town San Diego after a 2,000 mile trek. San Diego's US Navy presence began with a coaling station in 1907 located in San Diego Bay. San Diego had two World's Fairs: 1915 was the Panama-California Exposition and in 1935 was the California Pacific International Exposition. Many of the buildings from these fairs later became the core of San Diego's Balboa Park, and an animal exhibit the beginnings of the world famous San Diego Zoo.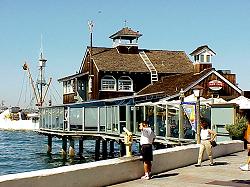 Although best known for the Navel bases, San Diego has attracted major employers in the biotechnology and telecommunications industries. Starting in the 1980's San Diego's downtown area began a redevelopment starting with Seaport Village,
Horton Plaza and the
Gaslamp Quarter District revival. Many high-end restaurants, hotels and boutique shops are now in the area, along the the latest Padres PETCO Ballpark.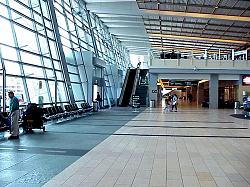 Getting around San Diego is easy on the San Diego Trolley and getting in and out of town by train takes you to The Coaster and Amtrak. Cycling is a common transportation system in San Diego as is walking. For the rest of us coming to San Diego there is the San Diego International Airport near downtown San Diego and the Bay. San Diego is also homeport to several cruise lines including Celebrity Cruises, Carnival Cruise Lines, Holland America and Royal Caribbean taking you to Mexico, Hawaii, Alaska, Panama Canal and the Caribbean.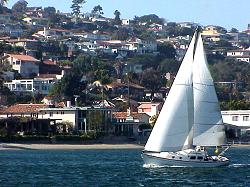 In San Diego you will pretty much find mild, dry weather. In the winter you will need a light jacket, especially at night. The rains in San Diego also come in winter, but you can plan well ahead. Sometimes in the summer months a Santa Ana wind may blow down from the mountains, creating a few days of hot, dry and windy conditions. These are short-lived events. May sometimes brings "gray" and June brings "gloom" and fog may show up these months. Yet, San Diego still is famous for have the best climate in the United States.

San Diego's best hotels can be found near San Diego Bay, Mission Bay, Downtown and La Jolla. Things to do include the beaches, Balboa Park with the San Diego Zoo, SeaWorld, the Wild Animal Park, Gas Lamp Quarter, Seaport Village and Legoland. San Diego has a wide selection of golf courses that are open all year around.

The two big public universities in San Diego are San Diego State University (SDSU), and the University Of California, San Diego (UCSD). Private schools include Alliant International University, Design Institute of San Diego, the Art Institute of California and Point Loma Nazarene University.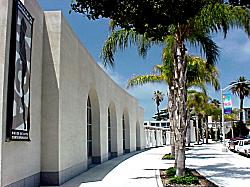 San Diego has a well-developed cultural scene. Some of the better known museums include the San Diego Museum of Art, the San Diego Natural History Museum, the San Diego Museum of Man and the Museum of Photographic Arts in Balboa Park. Early exhibits of works by Andy Warhol put the Museum of Contemporary Art San Diego, (located in La Jolla) on the map. A growing art community can be found on Ray Street in North Park. Monthly Ray at Night events showcase local artists. Along with many small venues, several large stages in San Diego host the San Diego Repertory Theatre, La Jolla Playhouse, Old Globe Theatre in Balboa Park, the San Diego Symphony, San Diego Opera and north of San Diego the California Center for the Arts in the city of Escondido.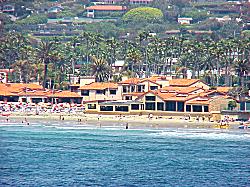 Major tourist attractions include the San Diego Zoo and Wild Animal Park, SeaWorld, Legoland, Balboa Park as well as early Spanish missions. If you are coming to San Diego from Yokohama Japan; Edinburgh Scotland; Warsaw Poland; Tijuana Mexico or Perth Australia, know that you are coming from one of San Diego's Sister Cities.

For surfers, there are the biggies of Windansea, Black's Beach and Swamis. Major league baseball is provided by the San Diego Padres.

San Diego publications include mainstream San Diego Daily Transcript and San Diego Union-Tribune newspapers and San Diego Magazine. More counter-culture papers are the San Diego CityBeat and San Diego Reader.