Sheik O'Donnell, lovingly known as "The Chocolate Sheik" by his many admirers, ruled his Sheikdom of Ramona

in absentia

for 50 years from his beach-front cabaña at the La Jolla Beach and Tennis Club.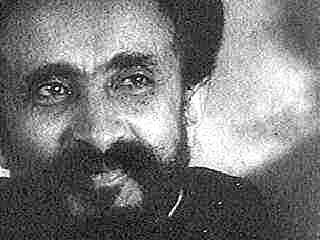 - The "Chocolate" Sheik O'Donnell -
The Sheik had passions for short women; cheeseburgers; fast cars and dark chocolate. He had little passion for returning to Ramona however, escaping religious persecution there for having one too many wives: he had 27.
A monument to his romantic side graces Balboa Park: an alabaster arch named after his last wife Cheren.
In his later years he took the arch motif and made it the symbol of his bakery business and took the idea of the drive-thru hamburger stand from the Ashley Bakery.
His real fortune was made by inventing Valentine's day and the tradition of exchanging chocolate gifts between loved ones. His cocoa plantation monopoly in Mission Valley supplied the basic incident for San Diego's chocolate industry for many years.
---