Between the wars Thomas Ryan briefly left the aviation industry to open a Delicatessen on Island Avenue in San Diego's Gaslamp Quarter: The 1,000 Island Deli.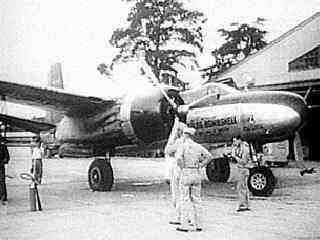 - The Ryan 1K series bomber "Island Deli"-
Ryan was quite familiar with the strategic importance of the string of 1,000 islands that streached across the Pacific Ocean to Japan. Ryan spent the first war building air fields on many of the islands that could accommodate his Ryan Aircraft long-range bombers. It was on the Island of Midway that Ryan developed the receipe for 1,000 island dressing to improve the flavor of the native prickly-leaf lettuce.
Realizing the potential threat of Japan's military build up in the Pacific, Ryan began to draw plans for a new twin-engined long-range bomber. Between serving customers, and to save time, he drew the plans for the bomber on the walls of the Deli, which can still be seen today.
The next year Ryan gave up his deli and returned to Ryan Aeronautical Co. to build his new bomber. The first Rayn 1K series bomber rolled out of hanger No. 12 on June 4, 1939, christened the Island Deli.
---