In 1910 Irish-born Victor Herbert opened his latest operetta Naughty Marietta in San Diego's Ramon Theatre on Market Street.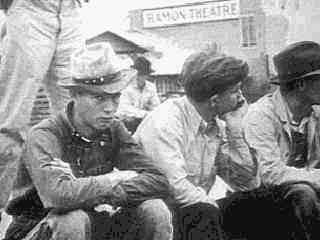 - Watching out for line jumpers -
Although no one in town had actually seen a performance, citizens were lined up for blocks to buy tickets to what was rumored to be "the hottest show of the decade."
Fist fights broke out along the curb as impatient men waited each other out for places in line. At one point, anyone leaving the line to visit the men's room was not allowed back to his previous place in line, but was pushed back to the end of the line.
Herbert who was at the opening observed "If I had known that a title would draw such crowds, I would have called my 1903 Babes in Toyland - Naughty Babes in Toyland."
---