William Clairemont, Jr. (known as #2 to his friends) owned the Indian Motorcycle dealership on Harbor Drive. More than just sales & service, the junior Clairemont loved tacos and motorcycle racing.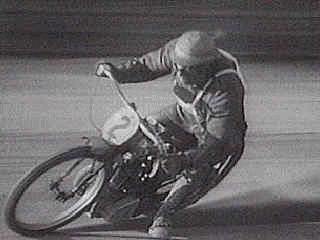 - William Clairemont on the road to Baja -
William however was not big on off-road racing. Every year before the start of the race from the border to the tip of Baja, he would stage his own race….from the San Diego Auto-Drome to the border! The winner would be treated to dinner at the Carlos Sanchez Taco Cart on Ave. Rio de Carnitas in Tijuana.
Every year the race to the border was fiercely contested, but every year William Jr. won. The last year this race was run, 153 entrants tore along the coast road but had to stop just a mile short of the finish waiting for Clairemont to fix a flat tire. As much as any of them wanted to win, none but "#2" would eat at the taco cart.
---