Rölff de Coronado was a respected San Diego dairy farmer, Antarctic explorer and founder of the San Diego Times newspaper.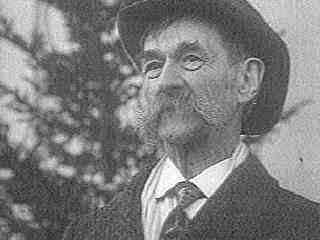 - Coronado surveys his herd -
Coronado loved to get involved in local politics. That is to say, he loved to throw the weight of his newspaper empire behind his friends running for public office. Enemies of Coronado would only see their names in print associated with the most vile and slanderous innuendoes.
On his last polar expedition to the south, Coronado turned up missing somewhere in Queen Maud Land, Antarctica. No one bothered to go look for him. Jules Verne, then a foreign exchange reporter working at the San Diego Times, later published a fictionalized account of the incident in his 1891 novel "Mistress Branican".