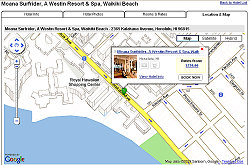 View hotel locations on an interactive map. Each map includes a list of other nearby hotels.
Find GoThere® maps to hotels
on the beach in San Diego.
From there you can also get photos, check rates and make online reservations.
Explore any nearby attractions, reserve tickets and get driving directions.
Book online or call 1-800-632-3303
to speak with a travel expert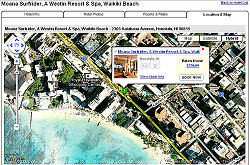 Also see your hotel location from a satellite view so that you can visualize what the neighborhood looks like.