Los Angeles British Car Meet
The Los Angeles British Car Meet (LABCM) is billed as "one of the biggest, one-day, British lawn events in America" and with over 500 cars in attendance each year, it may very well be. The event takes place at the beautiful Woodley Park (formerly a golf course) in Van Nuys, CA.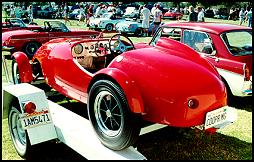 The visitor to LABCM can look forward to great food, music, vendors and one of the most divergent showings of British cars you can imagine. Although spectators may park and attend free, don't miss the experience of really being part of this event with your car whether it's in concours condition or "rough".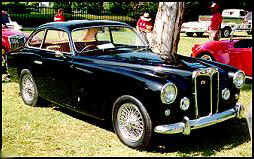 When was the last time you saw a Cooper MG, an MGC V8 (made the old fashioned way with a Ford V8!), an MGVA Tickford, an Arnolt coupe, and an absolutely massive display of MGTs, MGAs, and MGBs? Choose your favorite British car (Jowett Jupiter?) and your favorite color and you will more than likely find it here at Woodley Park.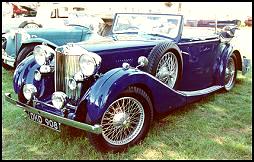 Attendance at this wonderful annual event is a must. You don't have to be a British car enthusiast to attend, but certainly you will be by the time you leave. Check it out. You'll be glad you did.