San Diego British Car Day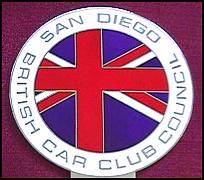 The San Diego British Car Club Council (SDBCCC) was founded in 1980 by Bob Segui who was then the San Diego Austin Healey Club's Activities Chairman. It was Bob's intention for this council to provide the area British marque clubs with a forum to exchange information and ideas as well as to share events. And so the newly formed SDBCCC organized an end of summer all British marque picnic. The first event was held at Dos Picos Park and attracted about 130 cars.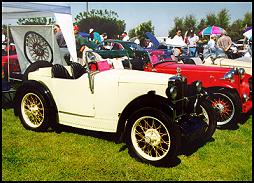 With over 200 cars in attendance each year, a larger venue was required so, in 1986 the event moved to the infield of the Del Mar Race Track. This proved an excellent move as many of the Los Angeles clubs now felt they could make the trip as well.
In 1997, the event moved again. This time to Fairbrook Farms in Bonsall. This spectacular venue is all grass and the MG marque was represented by over 80 automobiles. Although in times past, the Pulver family has brought as many as four cars to British Car Day (and in 1996 brought the M Type, TC and TF) when we arrived at Fairbrook Farms with one vehicle, our 1978 Midget, we were ridiculed by the Farms owner Dave Zumstein! (Yes, Dave, the Midget is a legitimate MG.) This was all in fun.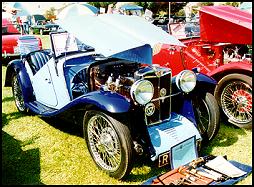 San Diego British Car Day is open to anyone with a British marque car. Although the Council officially consists of clubs representing Austin Healey, Bentley, Jaguar, MG, Sunbeam and Triumph, you will find any manner of other British marques including Hillman, Daimler, Jensen, Metropolitan, Ginetta, Morgan, TVR and Land Rover. What you will not find is BMW, VW and Miata!
This wonderful event is a must for any British car enthusiast. In addition to "People's Choice" awards for each marque, there are awards for "Best Picnic", "Best Beater", "Longest Distance", and "Best of Winner's Circle" (comprised of marque winners from the previous year).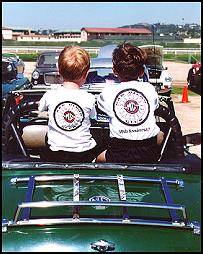 Be sure to catch this event even if your car isn't a "show car". You'll be glad you did.