The Torrey Pines Concours d' Elegance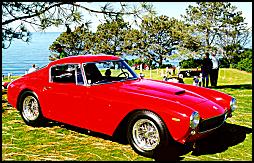 The Torrey Pines Concours d' Elegance is rapidly becoming one of the premier concours in America. The event honors a particular marque each year with Mercedes Benz for 1997 and Alfa Romeo for 1998. Rolls Royce had been the scheduled marque for 1999 but the event unfortunately was cancelled due to golf course renovations. This wonderful show will return with Ferrari for 2000. Hopefully a fine British car will be featured again soon.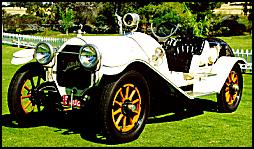 The setting is the beautiful Torrey Pines Golf Course overlooking the Pacific Ocean and the proceeds benefit the Institute for Childhood and Neglected Disease at the Scripps Research Institute.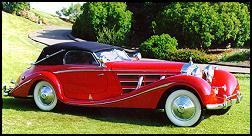 Over 120 automobiles from 1916 to 1968 are expected each year and the visitor to Torrey Pines can look forward to a truly unique car show experience. This event spaces the cars out over the massive grassy golf course allowing the aficionado and photographer a picturesque and unobstructed view of each automobile. Wear your walking shoes though, because you are in for a hike.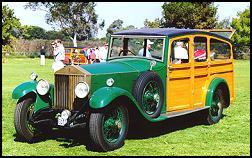 Although the 1997 event featured Mercedes Benz, I found a very unique Rolls Royce Estate Wagon. There was also a race car section in which I found Pete Thelander and his 1934 MG NE Magnette race car. Be on the lookout for special events within the show. For example, one year for a small charitable donation, visitors could actually go for a ride in some of the antique cars.
You don't have to be a British car enthusiast to attend. Who knows, you might find other cars to your liking by the time you leave.