Imperial Palace Auto Collection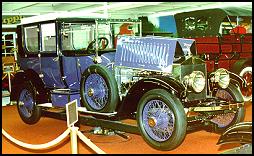 The Imperial Palace Auto Collection is located on the fifth floor of the Imperial Palace Hotel in Las Vegas. Here from a total collection of over 800 automobiles, the visitor will see 200 or more on display at any one time. The museum is open daily from 9:30 A.M. to 11:30 P.M.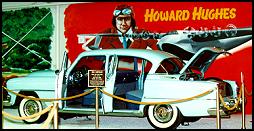 This world-class museum features antique, classic, and special-interest cars. There are also many one of a kind cars that were once owned by famous people like the King of Siam's 1928 Delage, Czar Nicholas II's 1914 Rolls Royce and Howard Hughes' 1954 Chrysler as well as infamous people such as Mussolini's 1939 Alfa Romeo, Hitler's 1939 Grosser Mercedes 770K parade car, and Al Capone's 1930 V-16 Cadillac.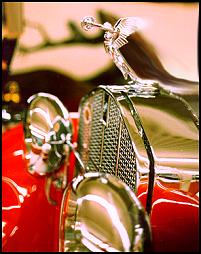 The cars are shown both in static displays and in nicely laid out dioramas depicting some aspect of the car (such as plowing snow in front of a barn, hunting tigers in Africa, or just folks picnicking on a blanket next to their town car). As with many auto museums, the casual visitor could spend only an hour or so, but the true auto "buff" could easily spend several hours.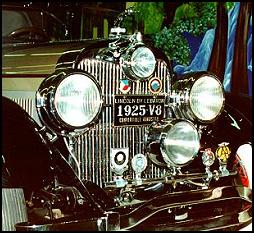 Visitors will enjoy such beautiful and unusual cars as an 1898 La Nef, a 1907 Franklin Type D Landaulet, a 1908 Unic (honest), a Stanley Steamer, a brass era London Taxi, a 1925 Lincoln LeBaron, a Muntz Jet convertible, and the world's largest collection of Model J Duesenbergs.
While my trip here did not reveal any MGs I am sure if enough of us ask, the Imperial Palace may just add one in the future.
With its new emphasis on "family" entertainment, Las Vegas would be a perfect vacation spot and the Imperial Palace Auto Collection would be a great side trip (but be sure to go there before you lose all your money!).