The 1998 Los Angeles British Car Meet


by Doug Pulver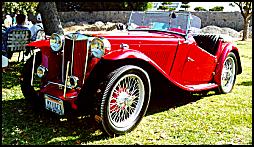 The 1998 Los Angeles British Car Meet (LABCM) was held on October 11, 1998. With over 400 cars in attendance, LACBM again proved to be "one of the biggest, one-day, British lawn events in America".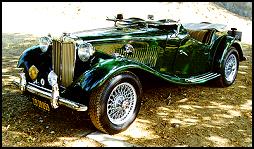 The event takes place at Woodley Park (formerly a golf course) in Van Nuys, CA. In addition to the great food and vendors of British automotive "trinkets", this year's visitors to LABCM were treated to the delightful music of a vocalist/guitarist. If you haven't been out of your own backyard in a while, you owe it to yourself to explore other venues, especially this one. Every year I am amazed at the divergent showing of British cars.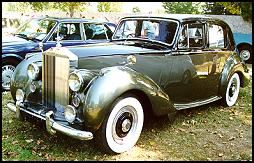 This year I found a wonderful row of red MG TCs and TFs, a flawless 1935 MG PB, an immaculate 1937 MG VA Tickford, and any number of MGAs, and MGBs. There was even a beautiful early 1950s Rolls Royce that wanted to come home to live in my garage.
Did I mention that I spoke with the ubiquitous Jay Leno? He kept coming back with one great car after another culminating with a spectacular racing Bentley. Have you ever seen a Morris Minor stretch limousine? I hadn't either, until this meet.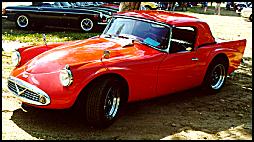 One of my favorites this year (possibly because I have one in boxes) was a red Daimler SP250 sporting a factory hard top. Trust me when I say "choose your favorite British car and you will more than likely find it at Woodley Park".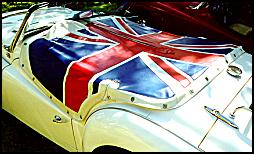 Each year I find some new idea for my cars as well. For example, have you considered painting your rubber bumper the same color as your car? Have you appliqued your tonneau cover to resemble a Union Jack? Each of these modifications provided an unusual and striking change from original to make the owner's car stand out.
This wonderful show is a must every year. Treat yourself to a viewing of these always beautiful and sometimes bizarre L.A. British cars. You'll be glad you did.