MG World
MG OCTAGONAL HUB WRENCH $29.99 + S/H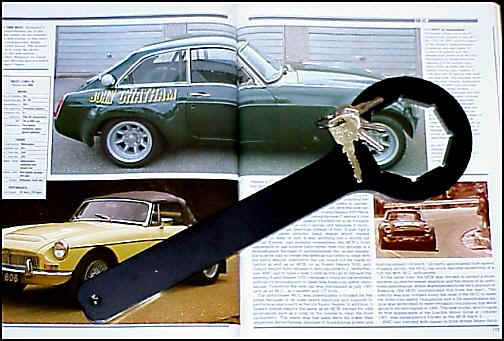 Costs less than comparable wrenches already on the market.
Lifetime Warranty (if you break it, we'll replace it).
30 Day Money Back Guarantee
Design features include:
Snug fit to ensure no damage occurs to the chrome plating on your knock-offs.
Built to last from 3/8" 1018 steel.
Designed like top quality tools with (flank drive) relieved corners to apply pressure where it's meant to be, on the flat, not the corners.
LaserJet cut to ensure quality surfaces.
Finished with black oil-based enamel.
Convenient hole to hang for easy storage and quick access.
For further information please contact:
R & R Custom Parts Co.
Ryan Spain
E-mail: spainr@teleport.com
---
Web publishing by:


www.GoThere.com/
"GoThere before you go there."