At age five Miss Balboa and her family discovered San Diego.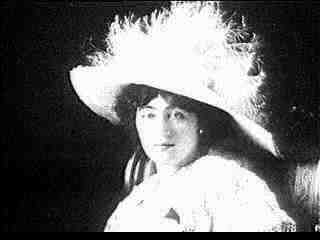 Andrea's father, Hubert and her brother, "Rocky" Rodriguez rebuilt the family fortune in San Diego through anchovy fishing, ship building and shipping. To better fit in to San Diego society, Hubert dropped the "von" from the family name. Her other brother, Windimer grew up to own the largest gambling casino on San Diego Bay. Her only sister, Emily started an airline company that still flies out of El Cajon's Brown Field.
Miss Balboa had a keen interest in public horticulture and founded Balboa Park which not only housed botanical exhibits, but also a fine zoo, art galleries and Balboa Navy Medical Hospital.
Her beloved Balboa del Coronado Opera House was the finest of its kind on the West coast. A tragic fire destroyed the building and millions of dollars of antique European costumes.
Miss Balboa's continued interest in keeping San Diego's history alive found expression in the San Diego Hysterical Society.
---