The flight team of Edward Balboa and Charles Lindbergh touched down in the bay and taxied into the hearts of all San Diegans. Their round trip to Paris was now history.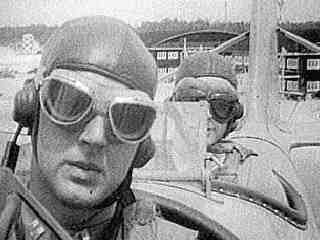 - "The Double-eagles" -
Flying a PB-M Navy Seaplane, the amazing duo flew non-stop from San Diego to Paris in a little over 18 hours. Barn-storming the heartland of America on the way back took 18 days. Everyone wanted to see the two, and touch the now legendary plane.
Balboa and Lindbergh were treated to ticker tape parade through San Diego's financial district and on to Balboa Stadium where they were awarded the coveted Double-eagle Flying Medal by U.S. Secretary of the Air Force Hap Addams.
The medal also gave Balboa and Lindbergh the shared nickname of "The Double-eagles." The United States mint produced Double-eagle $20 gold coins for many years to honor the two aviators. In France, the two were known as "Les Deux Chevaux".
---