Juan Cabrillo, respected architect and civil engineer, became San Diego's 84th mayor in a close election against incumbent Antonio Lopez de Santa Anna.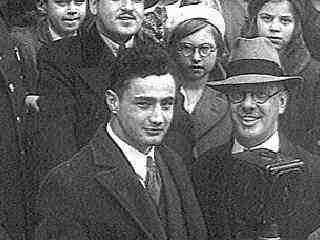 - Juan Cabrillo elected Mayor -
Cabrillo's bridge, connecting the Eastern and Western sections of Balboa Park, stands today as one of San Diego's finest example of civil engineering. The plan to build the bridge was known as "Cabrillo's Folly" to the readers of the San Diego Times. Times publisher, Rölff de Coronado proclaimed that "Building a bridge across Balboa Park is just about as insane as trying to build a bridge across the bay to the island of Coronado."
One of the first projects Cabrillo undertook as mayor was to construct a new roadway through Balboa Park to improve traffic flow into downtown San Diego. Juan "Honest John" Cortez had constructed a toll road into the downtown district which although well used, was widely resented by commuters. Cabrillo's plan was to build an alternative free-way. Cabrillo's Freeway became the first of its kind in California. The freeway system was adopted in Los Angeles, and thanks to Cabrillo, made it what it is today.
An impressive lighthouse and monument to Cabrillo were later constructed on the end of Point Loma. Ironically, the Federal Government set up a tollbooth on the road to the monument.