Balboa Park - San Diego, California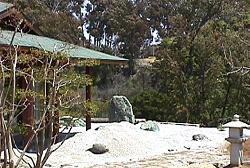 A Japanese Friendship Garden (Sponsored Link) is being constructed just east of the Spreckles Organ Pavilion.
"For many years a Japanese Garden has been the dream of San Diegans, many of whom recall our original Japanese Teahouse. Built in 1915 for the Panama-California Exposition, the Teahouse stood for more than thirty years as a symbol of the strong cultural and commercial ties that link two of the world's leading nations."

West of the Spreckles Organ Pavilion is the House of Pacific Relations and the United Nations Building. (Sponsored Link)
These "houses" of many nations are open holidays and Sundays in order "to bring closer acquaintance the people of the various national groups, in order thereby to foster and cultivate a spirit of understanding, tolerance and good will, and to present to the public the traditions, music and culture of each represented nation".
This is a great place to return to your roots and experience the food and costumes of your ancestors, and brush up on your mother tongue.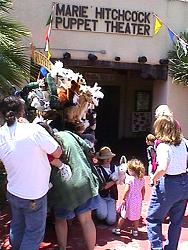 In the vicinity of the House of Pacific relations is the Marie Hitchcock Puppet Theater. Here you can get back to being a kid again, if you aren't already.
Suspend a little disbelief and get into the timeless tales told through puppet and string.
Founded through the tireless efforts of Marie Hitchcock, her memory and her gift to all children live on in this corner of the park.
Performances and hands-on puppet play can be experienced most weekends.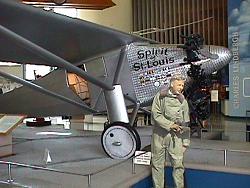 For the rest of us with our heads in the clouds is the San Diego Aerospace Museum. (Sponsored Link)
Inside you will find exhibits from the earliest days of aviation, though the space age. These are full-sized aircraft and historical bits of the history of flight.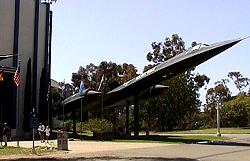 Ready to fly right off the screen is the record-setting spy plane, the SR-71 Blackbird, which still holds the record as the world's fastest airplane.
"Experience aviation's history from the Wright Flyer to the Space Shuttle...The San Diego Aerospace Museum brings to life aviation's rich heritage through a dazzling collection of over 65 U.S. and foreign aircraft and spacecraft on display for your education and enjoyment."
A much smaller original collection was housed in the Electric Building from the 1915 exposition, until it and the collection burned to the ground. The museum was later moved to this location.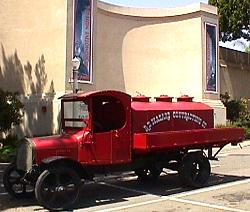 A little more down to earth is the San Diego Auto Museum. (Sponsored Link)
The collection includes cars from the most early eras to the most modern.
San Diego area car clubs often meet here, so if you have a love affair with any specific car, this is the place to come find companionship.
Also, there is a gift shop with an extensive selection of automobile related items.
search for a nearby hotel, (Sponsored Link)
or find San Diego Tours or San Diego Events
San Diego Map
® GoThere Corporation